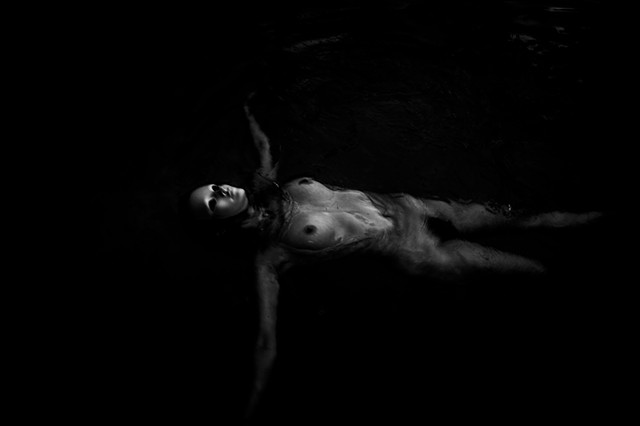 "I met Alexandra in 2008 and one of the first things I noticed while reviewing of her portfolio was that she has a very original vision. Alexandra is a woman of deep personal and artistic integrity...
In her personal work, Alexandra investigates her own relationship to the physical universe - whatever that universe might be. She tells her story through the different people she meets in her own particular world. The people she photographs move through a unique space - sometimes bizarre, sometimes beautiful - always layered with deep psychological undertones."
-Mary Ellen Mark
Alexandra Gibson is a photographer with a background in fine art photography, photo journalism, and traditional black and white darkroom printing; her images carry a strong sense of personal and editorial narrative with an eye for the surreal. Her work explores the boundaries of reality, the spiritual world, eroticism, and the beauty found in darkness.
In May 2008, she published a book of fine art photography: "From The Outside In", the photographs exhibited at La Luz De Jesus Gallery in Los Angeles.
She has exhibited in United States, Mexico, and Canada.
Recent solo exhibitions:
"For Consumption Only", the slaughter house series, at Skotia Gallery in Culver City, CA
"Retrospect", a 15 year retrospective of Gibson's work, at the two galleries of Advocate & Gochis Galleries in Hollywood, CA.
International Photography Award 2018 Winner: Honorable Mention
International Photography Award 2015 Winner: Honorable Mention
Location Manager of The Year 2017: COLA Awards